SIMATIC PCS7 - SIEMENS BASIC TRAINING FOR MESSER
SIMATIC PCS7 - SIEMENS BASIC TRAINING FOR MESSER
From October 10th to 16th, 2019, ESTEC organized a training course "Simatic PCS7 - Siemens Basic" for automation engineers, electrical engineers and maintenance engineers of Messer Hai Phong Industrial Gases Co., Ltd – Hai Duong Branch.
According to the requirement of customers, specialists of ESTEC came to train directly at MESSER Hai Duong Industrial Gas Factory (Hiep Son commune, Kinh Mon District, Hai Duong Province).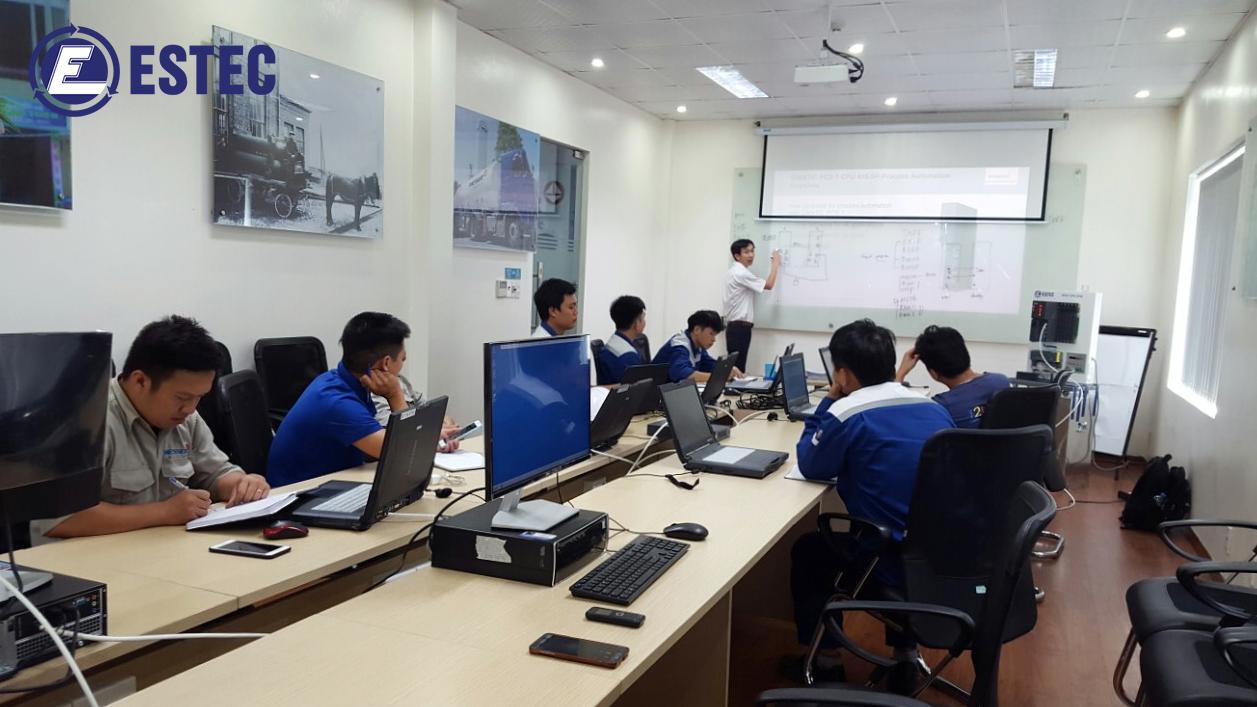 Simatic PCS7 Basic Training Course of ESTEC for MESSER Factory's engineers
Simatic PCS7 is a modern process control system, built on almost all Siemens hardware and software products.
With this course, ESTEC trained for MESSER's engineers to apply Simatic PCS7 to the control system that the factory is operating, bringing transparency, unity, synchronization, safety and convenience throughout the whole system.
Engineers and technicians is operating
Documents of training course's ESTEC are standardized from Siemens documents. In parallel with improving knowledge of PCS7 system, engineers are directly practiced on the PCS7 CPU 410-5H Demo Kit. This is the latest CPU from Siemens designed by ESTEC.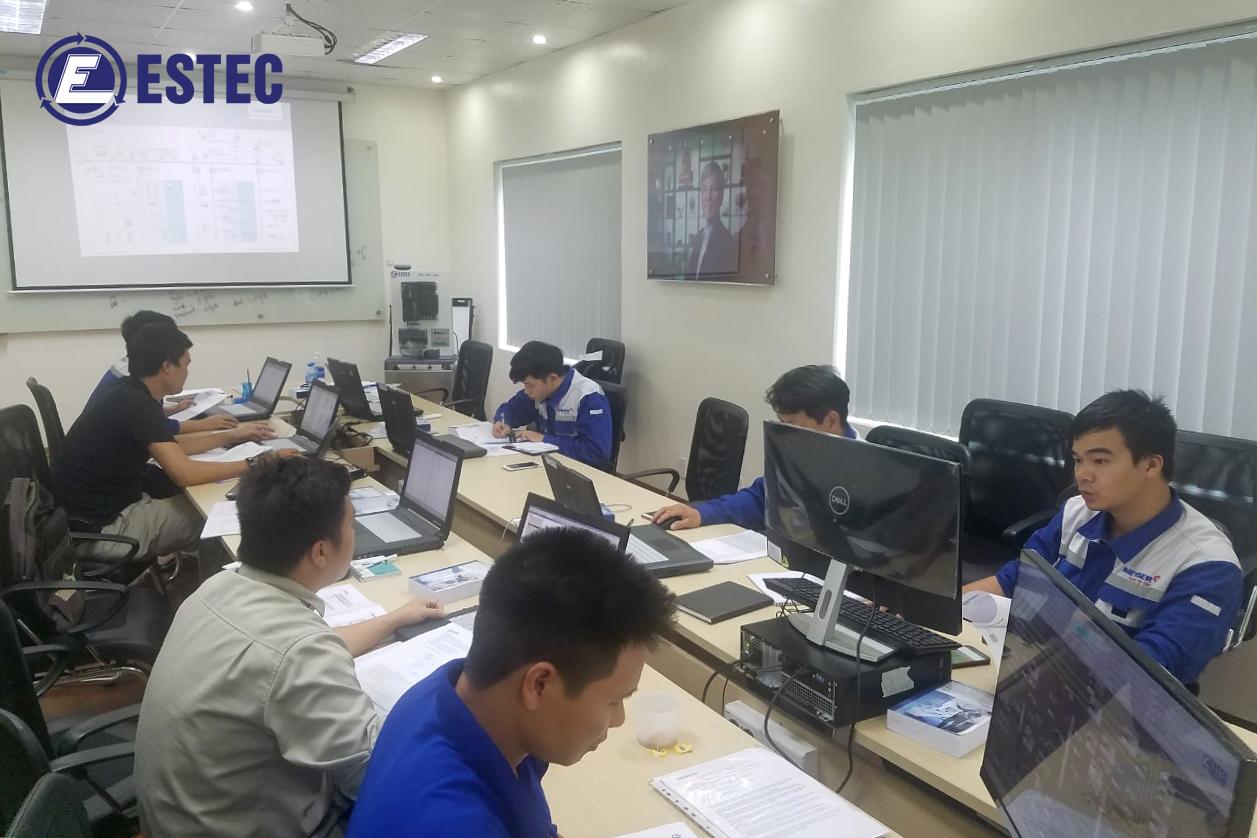 Engineers take the final test to evaluate the entire training process
During one week of training, MESSER's engineers are taught in both theory and practice. Instruction includes:
- Overview of Simatic PCS7
- Create Project
- Working with Component view, Plant view & Object view
- Project configuration (AS, OS configuration)
- Project configuration (Network)
- Create structure of project
- APL blocks (APL - advance process library) of PCS7
- Assign symbols
- CFC engineering
- SFC engineering
- Compile & Download AS
- OS configuration and engineering
- Compile & download OS Station
- Faceplates (Valves, Pumps, Monitor, Measure)
- Graphic designing
- Archive, Trend and Alarm
- User Administrator
- Archive & Retrieve project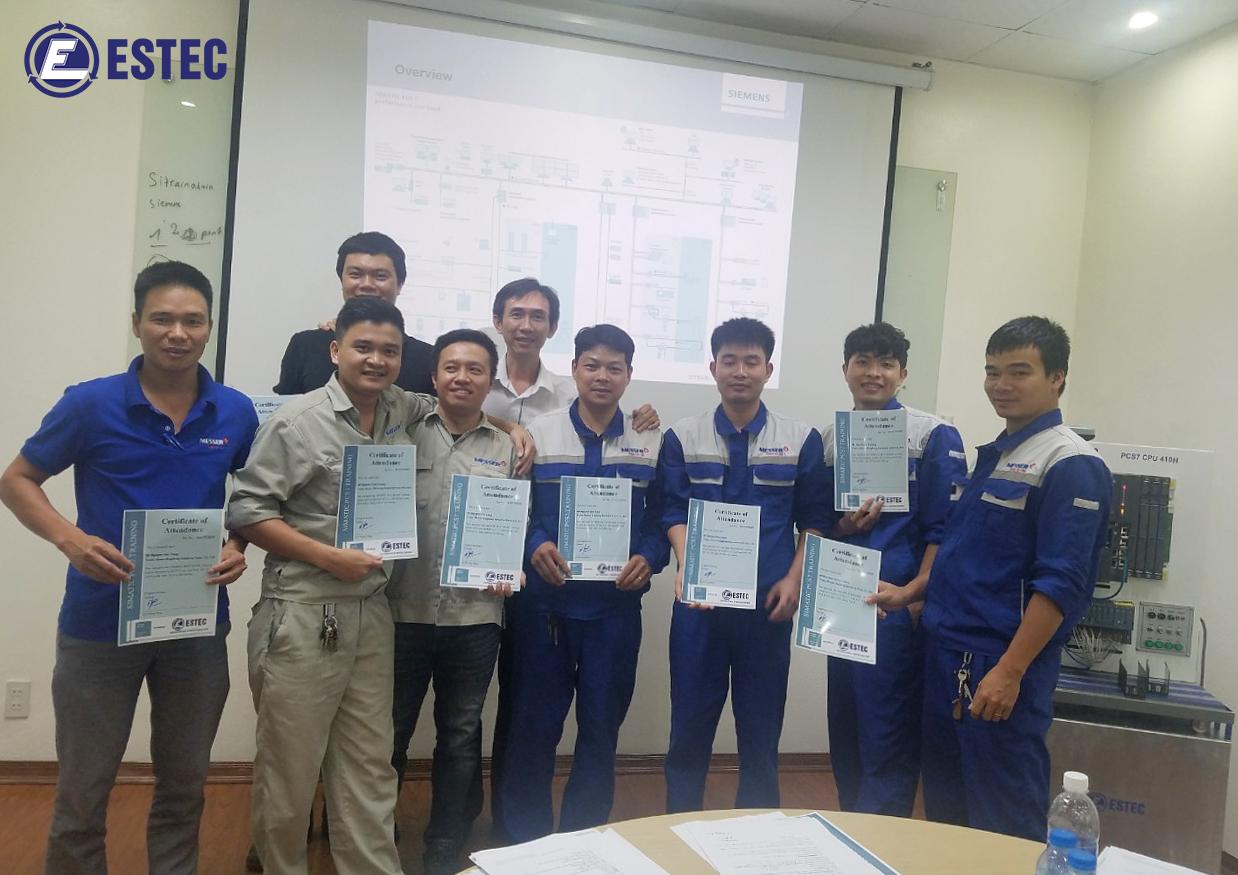 ESTEC issue a Certificate confirming that MESSER's engineers attends to training course
After this training, MESSER Factory's engineers will understand about Simatic PCS7 program structure. From there, capable of adding new devices, adjust some basic driver program logic, Calib devices and most importantly is know how to trouble shooting system errors to offer solutions, handling in time to help the control system of production operation be continuous and safe.