LABORATORY OF SMART FACTORY 4.0
LABORATORY OF SMART FACTORY 4.0
Industry 4.0 has created an unprecedented breakthrough including: Internet connection, cloud computing, sensor technology, virtual reality technology, operations intelligence software... It has had a strong impact on the production activities of most enterprises in Vietnam. Therefore, Enterprises need to have an optimal strategy to be able to integrate with the trend of the world.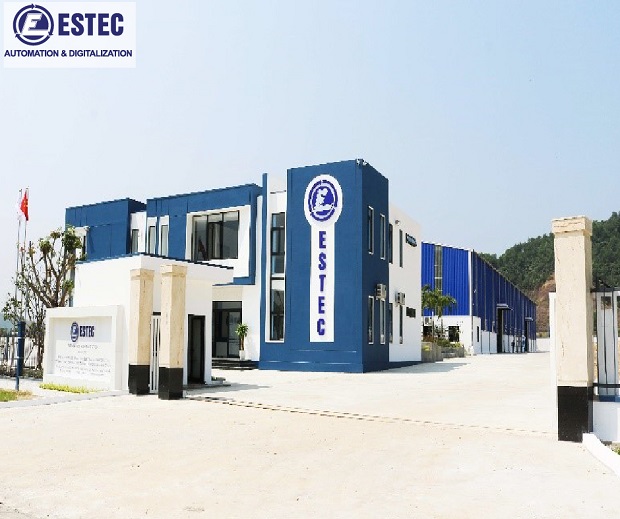 As a leading company in providing Automation and Digitalization solutions in Viet Nam. In 2020, ESTEC has implemented the project " Smart factory model applied industry 4.0 " at Da Nang Digital Factory - Da Nang Hi-Tech Park. It is officially operational in 2021.
Laboratory of smart factory 4.0 is equipped with modern technology such as: cloud computing, process simulation technology, operations intelligence software together with software for monitoring and control 4.0 technology application, integration of IIoT solution. All the above technologies and software have been integrated into a total solution for the production process suitable for businesses in Vietnam.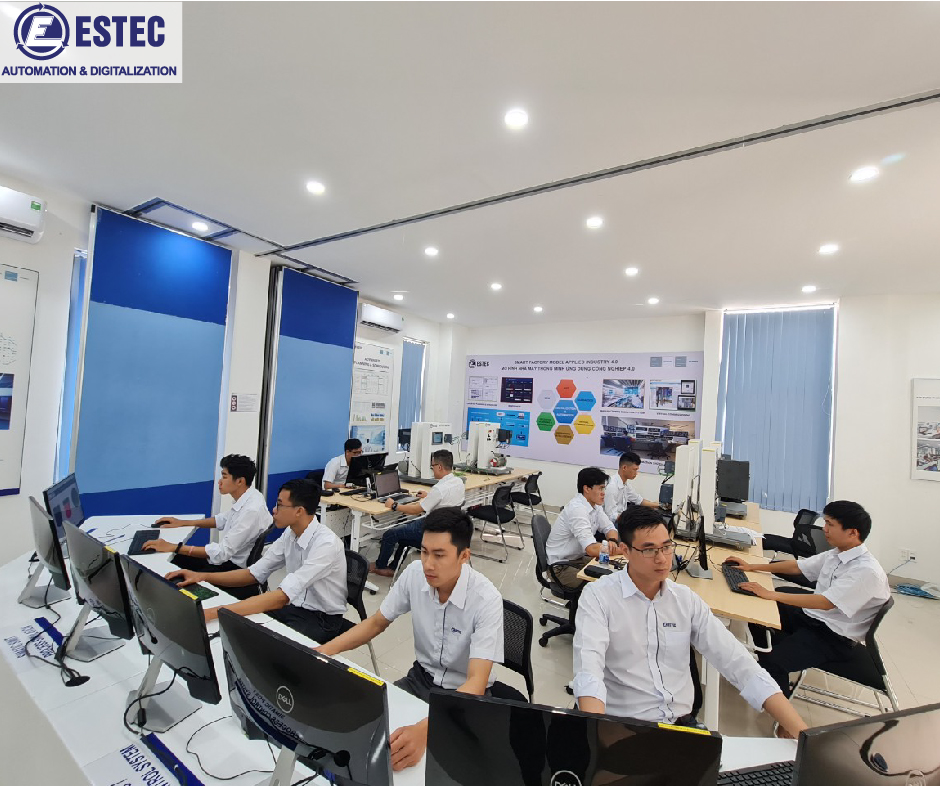 ESTEC wishes to bring the most advanced technology training environment to engineers, technicians as well as lecturers and students of universities in the region. Help them update knowledge from basic to advanced. At the same time, improve professional qualifications and experimental skills in the application of industry 4.0 to practical production activities. Contributing in research and human resource training to meet the needs of Industry 4.0 as well as society.
Customer benefits:
• Connecting the skills gap between the skills of human resources
• Fully equipped with knowledge and skills to apply new technology solutions in the age of enterprise digitalization
• Improve the ability to analyze, design, simulate, design monitoring and control systems applying 4.0 technology
• Direct training on technology solutions that businesses are using
• Students will have practical experience like working in a business
• An application-connected solution that synchronizes the stages of product development and production with the application of leading digital platforms.
• Students who complete the courses receive a certificate of completion...