ESTEC & SIEMENS ORGANIZE DIGITALIZATION SEMINAR FOR THE F&B
ESTEC & SIEMENS ORGANIZE DIGITALIZATION SEMINAR FOR THE F&B
On April 20 & April 22th 2021, ESTEC and SIEMENS Vietnam organized a series of seminars "Digitalization and Operations Intelligent Software in the Mekong Delta" in Long An and Can Tho.
The seminar has attracted the participation of more than 100 customers registered to attend in many different fields. Here, customers were shared useful information by experts from ESTEC and SIEMENS about the development of Automation & Digitalization in the F&B industry; integrating and digitizing production line data with IOT Suite; advanced maintenance management with COMOS MRO; Operations Intelligent Software - XHQ, demonstrations of solutions for Digitalization.
At the event, experts answered questions that businesses are facing in the process of updating and applying new technology software. The topics that attracted the most attention and discussion was about maintenance repair overhault COMOS MRO.
The question from CP Company about "Power management, production efficiency in the factory and how to control temperature and vibration when integrating into the software system and reporting data to message when there is a problem "has been shared by Mr. Dat, a digitizer from ESTEC Company:" First the factory hardware devices such as Smart Meters, measuring sensors, etc. are required.These devices are integrated into specialized software, serving the collection, storage and integrated into the cloud computing of Siemens Mindsphere to take advantage of the ability to process big data (Big Data) and support APIs such as OEE calculation, alarm via SMS, email, ... ESTEC is supplier and integrator of Siemens solutions, so we have the full capabilities and certification to provide the system as above.
The pictures at the seminar
Long An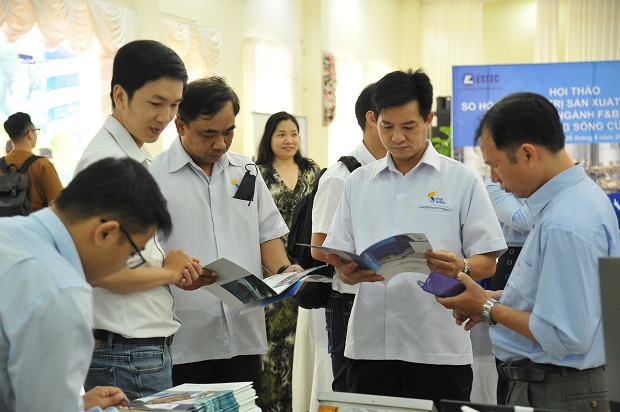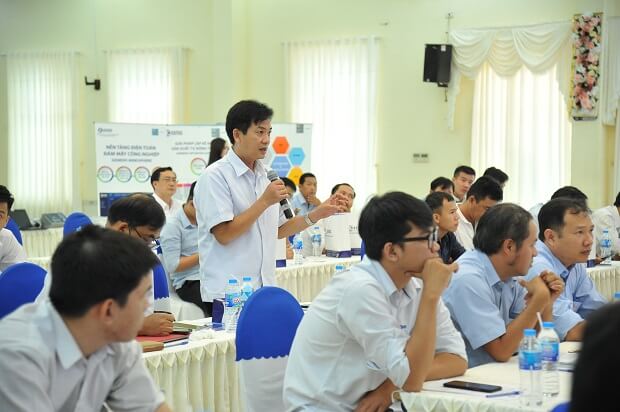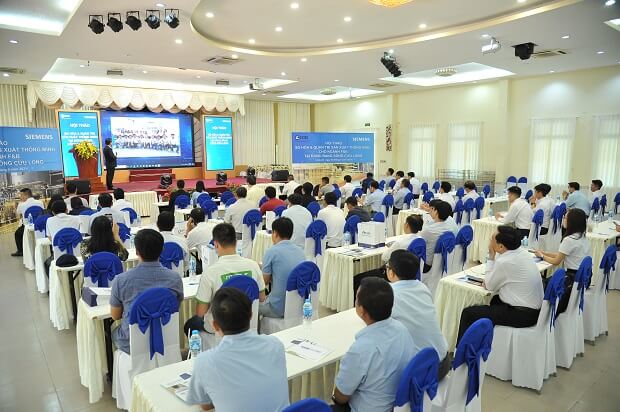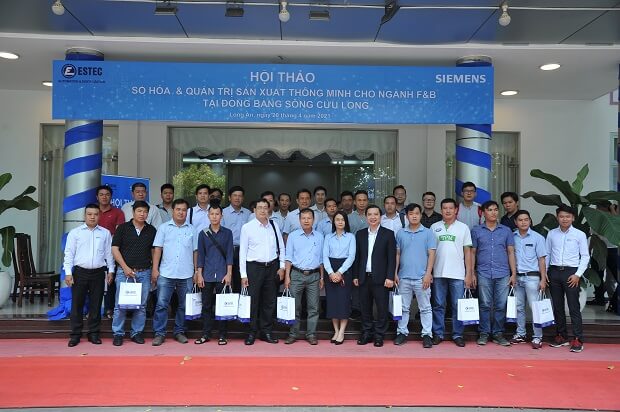 2. Can Tho
ESTEC is proud to be a provider of innovative solutions and professional services, with extensive experience and presence in industries, especially the process industry. We provide Automation and Digitalization solutions for customers: Production Line, Plant and Process Design, Installation, Testing, Production, Production Expansion, Maintenance and Industry software services, XHQ, PLM, Opcenter Scheduling ....